Auto insurance is an important asset for every driver to have. Besides being required by state law, auto insurance covers you in the event of an auto accident by lessening the cost of paying for car injuries to your automobile and the opposing drivers. If you need help with choosing the correct auto insurance for you, then follow the tips in this article.
If you are driving into Canada or Mexico, many people don't realize that your American car insurance won't cover you in a foreign country. You will need to purchase auto insurance ahead of time online, or in the border town or city where you will be crossing over into either Canada or Mexico.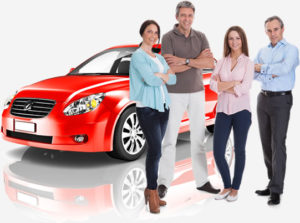 The year and options on your vehicle will play a large roll in how much your insurance premium is. Having a newer car with lots of safety features can save you some, but if you have it financed you will also have to pay more for full coverage.
Contact your auto insurance agency if you have a change in your work situation. Retiring, cutting back your hours, or switching to telecommuting all mean that you will be driving considerably fewer miles each week. The number of miles you drive can have a significant impact on your auto insurance rates.
Driving less can help you save money on your auto insurance. If you've retired or started telecommuting, tell your insurance agent right away. Without those long commutes every day, you'll probably be able to get a lower premium. The fewer miles you drive, the better rate you're likely to get.
Get new quotes on your auto insurance when your situation changes. If you purchase or sell a car, add or subtract teen drivers, or get points added to your license, your insurance premiums change. Since each insurer has a different formula for figuring out your premium, always get new quotes when your situation changes.
Before you purchase a car, you should be thinking about what type of auto insurance you want. In fact, before you put a down payment on an automobile at all, make sure you receive an insurance quote for that particular car. Knowing how much you will have to pay for a certain type of car, can help you make a fiscally responsible decision.
Doing something simple like putting a car alarm on your automobile can ultimately save you hundreds of dollars over the life of your insurance policy. Statistics show that vehicles with alarm systems are less likely to be stolen, and any vehicle less likely to be stolen poses less of a risk with an auto insurance company.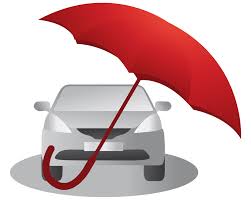 Do some thorough planning ahead when shopping for your next car. Planning ahead can save you a lot of money when it comes time to put it on your car insurance plan. Start looking at statistics and comparing prices early on. It's always a great idea to plan for the future.
In conclusion, auto insurance is important for all drivers. Owning auto insurance is required by law and provides you with safety coverage in case of accidents. With the tips provided in the article above, you should be able to choose auto insurance that best suits you and your needs. Please visit this website