Simple Tips To Follow To Get Auto Insurance
Selecting the best personal automotive insurance policy can be a challenge. Many contributing factors should go into your selection of an auto insurance policy, not just price.
To save money on your insurance, consider what making a claim will cost you before reporting it. Asking the company to make a $600 repair when you have a $500 deductible is only going to net you $100 but may cause your premiums to go up more than that, for the next three years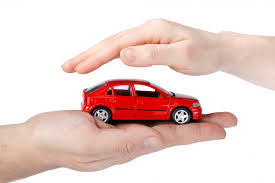 Before you purchase a car, you should be thinking about what type of auto insurance you want. In fact, before you put a down payment on an automobile at all, make sure you receive an insurance quote for that particular car. Knowing how much you will have to pay for a certain type of car, can help you make a fiscally responsible decision.
If you are an older driver ask the insurance company that you are looking into about its age discounts. If you have a safe driving record, and are over a certain age, most insurance companies will offer you discounts for it. The best rate period is when you are between the ages of 55 and 70.
If you can decrease your annual mileage, you can expect a decrease in cost for your automobile policy. Insurance companies normally estimate that you will drive around 12,000 miles per year. If you can lower this number, or are someone who does not drive that far that often, you may see a reduction. Be sure that you are honest about your miles since the insurance company may want proof.
Keep your record clean! Your driving record is the main thing that insurance companies look at when deciding what to charge you. It is more important than the car you drive and your credit rating together. Even getting a simple speeding ticket can set your premiums higher, so keep your nose clean!
Keep a camera in your car at all times. In case of an accident, you are going to need documentation for your insurance company. Take photos of the accident from all angles, and make sure to include time and date stamps on them. Take these to your agent when you file your claim.
If you want to pay less for your insurance, stop driving your car. Sounds simple, but it's effective as long as your insurance company offers discounts for cars with low mileage. Taking the bus or walking more often can keep your car in the garage and save you money on your premiums. You might even lose a pound or two!
Be extra careful when you drive so as not to be caught in a scam. Insurance rates are as high as they are due to sophisticated staged accidents which are perpetrated by criminals all over the country. Ensure that you photograph any crash scene and call the police immediately to report the accident.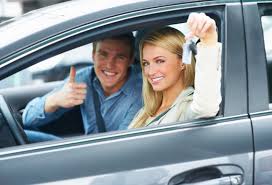 As you can see, there's more to an auto insurance policy than the price. Make sure you keep these things in mind as you choose your insurance provider, to make sure that you don't get a policy that doesn't come through when you need it to. Keep this article handy! For more information please visit this website